Indexing & abstracting
The Life Style Journal is in the process of submission to the following databases and scientific information systems:

DOAJ, Directory of Open Access Journals - An electronic journal directory of open access, maintained by Lund University Libraries in Sweden. It provides free access to quality scientific and academic journals. Searches can also be conducted by journal article. Sweden.

LATINDEX Catalog 2.0, a regional online information system for scientific journals from Latin America, the Caribbean, Spain, and Portugal. Its mission is to disseminate, make accessible, and enhance the quality of academic journals published in the region through collaborative efforts.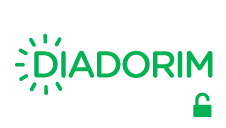 DIADORIM/IBICT – Directory of Open Access Policies of Brazilian Scientific Journals is a directory/service providing information about the editorial policy of Brazilian scientific journals regarding the storage of their articles in Institutional Open Access Repositories (RI). Its goal is to assist in locating information about the editorial policy of journals concerning permission for storing articles in RI. It is a service aimed at authors, journal editors, and institutional repository managers. Brazil.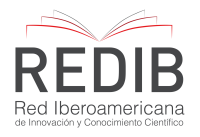 REDIB, Ibero-American Network for Innovation and Scientific Knowledge, a platform aggregating scientific and academic content in electronic format produced in the Ibero-American area. Spain.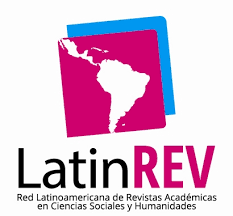 LatinREV, Latin American Network of Academic Journals in Social Sciences and Humanities, from the Latin American Faculty of Social Sciences (FLACSO). Argentina.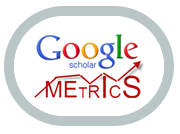 Google Scholar, a specialized search engine focused on academic-scientific content and other services (Library, Journal Ranking, Alerts, Researcher Profile). United States of America.

DRJI, Directory of Research Journal Indexing, a free online service for web resource research. India.

ROAD, Directory of Open Access Scholarly Resources, provides free access to a set of open access bibliographic records, created by the ISSN Network. ROAD is linked to the actions of the United Nations Organization for Science, Education, and Culture (UNESCO) to promote public access to scientific resources. ROAD complements the GOAP (Global Open Access Portal), developed by UNESCO. This portal presents the state of open access scientific information worldwide. France.

Summaries of Brazilian Journals (Sumários.org) is an indexing base for Brazilian scientific journals. It is a result of the resumption of the series "Current Brazilian Summaries", by the Foundation for Scientific Research of Ribeirão Preto (FUNPEC-RP), previously developed by the Brazilian Institute of Information in Science and Technology (IBICT).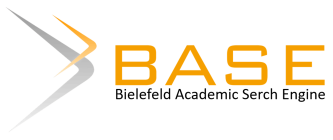 BASE, Bielefeld Academic Search Engine, one of the world's largest search engines, especially for academic web resources. BASE provides over 150 million documents from more than 7,000 sources. BASE is operated by Bielefeld University Library. Germany.

LivRe, Free Access Journals is a portal developed by CNEN - National Commission for Nuclear Energy, through CIN - Nuclear Information Center, to facilitate the identification and access to free access electronic journals on the Internet. Brazil.
IN THE PROCESS OF SUBMISSION:
MIAR, Information Matrix for Journal Analysis, collects data for the identification and analysis of scientific journals; in addition to showing visibility in databases and providing information about the journal's presence in different repositories. University of Barcelona, Spain.
Crossref, the official registration agency for the digital object identifier (DOI) of the DOI International Foundation. United States of America and United Kingdom.
JournalTOCs, contains TOC article metadata for over 36,000 journals collected directly from more than 3,750 publishers. JournalTOCs is the largest collection of searchable indexes (TOCs) from Heriot-Watt University. United Kingdom.
EZB, Electronic Journal Library, consists of over 100,000 titles from all areas of knowledge, of which 23,555 are available online only. In addition, 132,205 journals are listed, provided by aggregators. Founded by the University of Regensburg Library in cooperation with the Technische Universität München Library. Germany.
ZDB, Zeitschriften Datenbank, one of the world's largest databases for magazines, monographic series, and other serials from all countries and in all languages. Austria and Germany.
OpenAIRE, Open Access Infrastructure for Research in Europe, a technological and service infrastructure created to support, accelerate, and measure the correct implementation of European open access policies for scientific publications and research data. European Union.
Zenodo, a general-purpose open access repository developed within the European OpenAIRE program and operated by the European Organization for Nuclear Research. Switzerland.